Need help with a separation or divorce relocation?
If you are finding a separation or divorce relocation tough to handle contact Care to Move.
Traditional movers move things we move people. We understand it's difficult to move at the best of times, if a relationship issue is preventing you from moving on, then perhaps you need some help.
We aim to provide confidential, reliable and understanding help while minimising disruption to families and children, providing Care to Move when it's needed most.
What is involved in a separation or divorce relocation?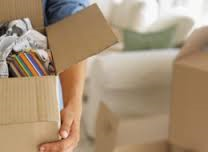 We approach this task with pragmatism and sensitivity. We can consult with both parties to establish an agreed plan and professionally project manage your move in the most effective and efficient way possible.
We can assist with:
developing a plan to make a move in a calm, safe manner
creating an inventory of furniture and personal effects with or without photographs to facilitate an inventory agreement
decluttering and downsizing
organising waste and donations
finding accommodation, storage and movers
arranging cleaning and maintenance
coordinating styling and real estate
helping with settling in and unpacking at new residence
Who do we help with a separation or divorce relocation?
Moving at any time can highly emotional. Planning, preparing and performing a move during a relationship break up can be completely overwhelming.  Care to Move is waiting to share your load.
Every relationship is unique, as will be the process of dividing belongings and moving out when a partnership ends. We are able to work with couples jointly, can manage a move for a specific partner or work under the direction of solicitors.  Care to Move's calm, professional and organised support is just what's required during a difficult period of transition.
Our team of experienced managers will match the communication and support required at each step of your new beginning.
Contact Care to Move about how we can help you and your family.
Call 07 3180 1689 for a no obligation discussion.