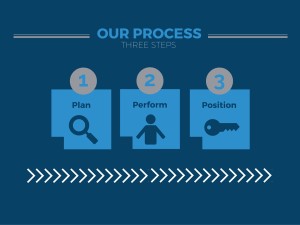 The thought of moving can be overwhelming. The 'to do' list is seemingly endless and it's hard to objectively declutter and downsize.  Care to Move's logical and methodical three step process.
Plan, Perform, and Position ensures the smooth co-ordination of a move from beginning to end.
You choose the level of support you require.
We talk  about your project and what it's going to take to deliver.
Find out more about some of the help Care to Move offers at each stage of the relocation process.
Plan
Work with third party executors such as lawyers, accountants, insurers and family.
Develop a personalised transition plan, providing a step-by-step list of tasks that need to be completed to get you to your new home.
Help find assistance to evaluate and assess options for retirement villages / aged care / new home.
Introduce you to and help evaluate Real Estate Agents in your sale and/or purchase area.
Liaise with staff at your new residence regarding your move.
Prepare
Declutter
Maintenance
Prepare home for sale
Inventories
Valuations
Floor plans
Photography/keepsakes
Waste removal
Cleaning
Bequest deliveries to beneficiaries (deceased estates).
Move management
Manage the sale/relocation of your motor vehicle and pets.
Position
Supervise unpacking and placement of items according to your wishes, making it as familiar as possible.
Ensure electricity / power and other essential services are switched on.
Remove all packing materials.
Ensure you are comfortable and ready to enjoy your new home.
Because each transition is unique, Care to Move meets with all new clients in their home and provides a written estimate of fees.  The cost depends on a number of factors, including overall size of the residence, time and materials required along with family participation. Please see our services for more information.
Contact Care to Move about how we can help you and your family.
Call 07 3180 1689 for a no obligation discussion.